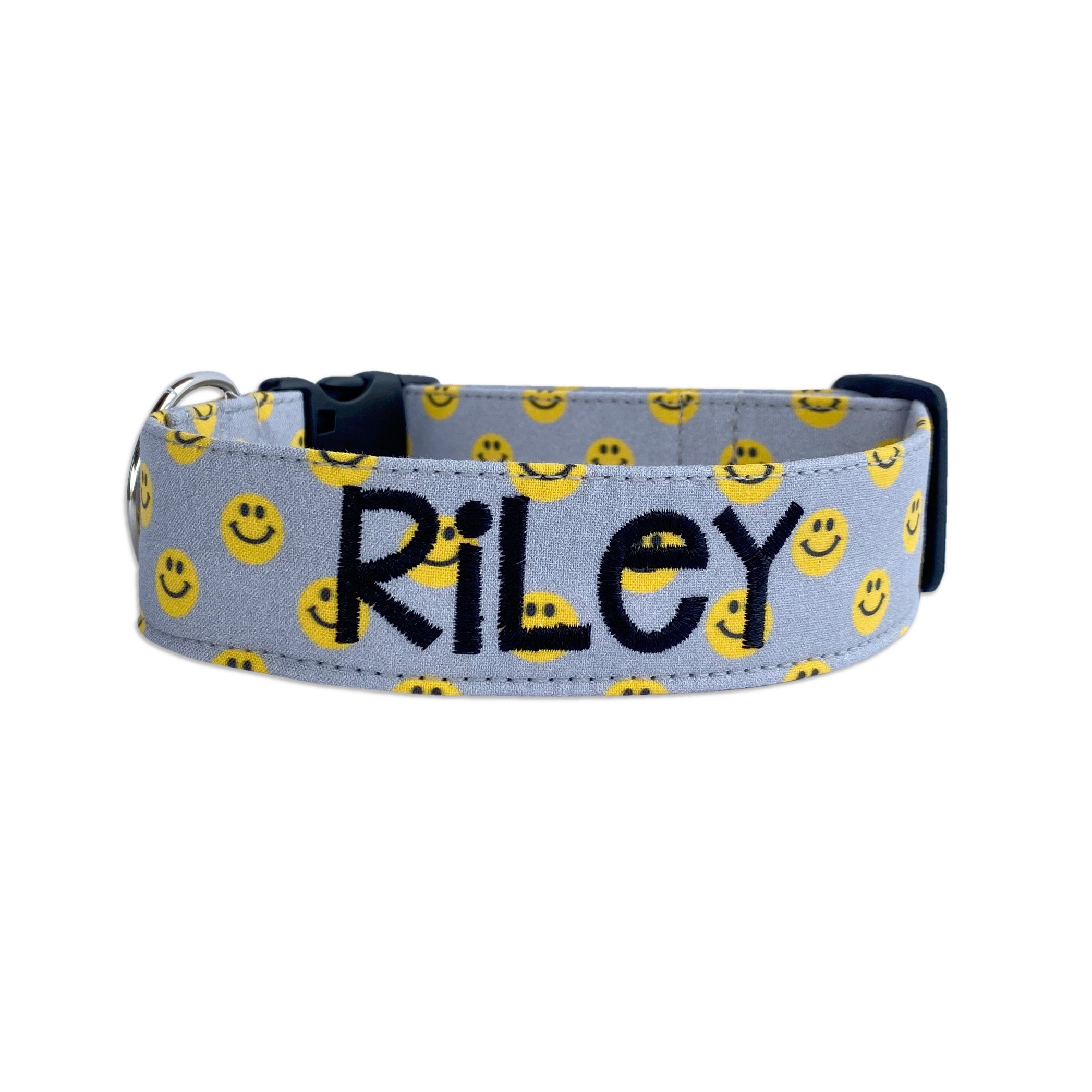 Smiley Face Dog Collar
Whether you are choosing a traditional dog collar, embroidered dog collar, or engraved dog collar, you'll find  an option for all of the above in our drop down menus for each item. Our collars are functional, stylish, and made to stand out and express the personality of your pup.
So HAPPY! We all have HAPPY FACES
We absolutely love our smiling happy face embroidered collar!!!! All our friends and family love it too! Everyone smiles, not only when they meet our dog, but also when they see her collar! We will be ordering more for sure and I am sure that some of our friends and family will be too!
Sooo cute!
I love, love, love this well made collar for our pooch! It's so cute and the embroidery is perfect! :)