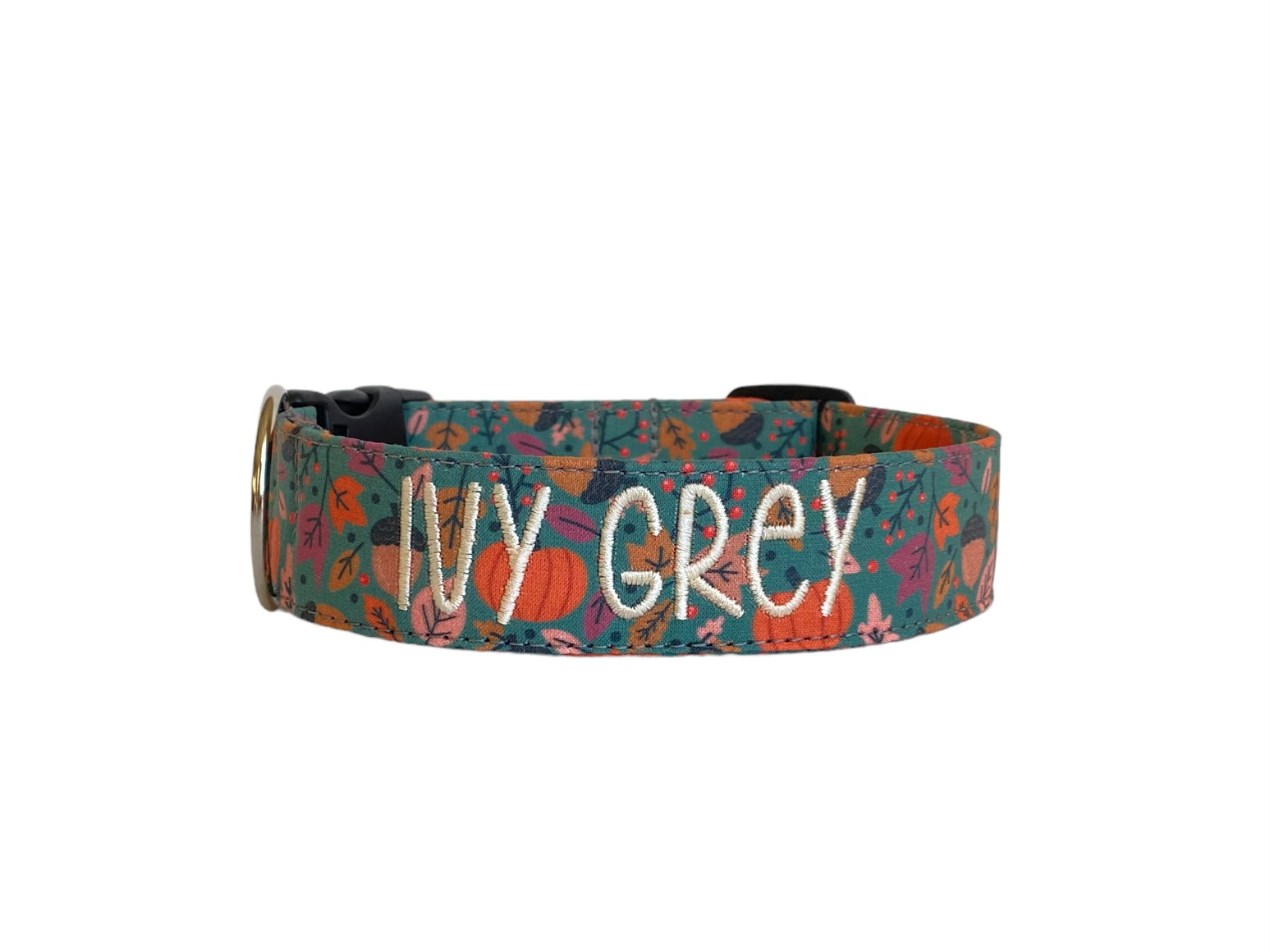 Pumpkins & Leaves Oh My! Dog Collar
Whether you are choosing a traditional dog collar, embroidered dog collar, or engraved dog collar, you'll find  an option for all of the above in our drop down menus for each item. Our collars are functional, stylish, and made to stand out and express the personality of your pup. 
Fall Collar
This is a nice lightweight fall collar for my 11-12 pound dog. He doesn't seem to mind wearing it and it looks great!