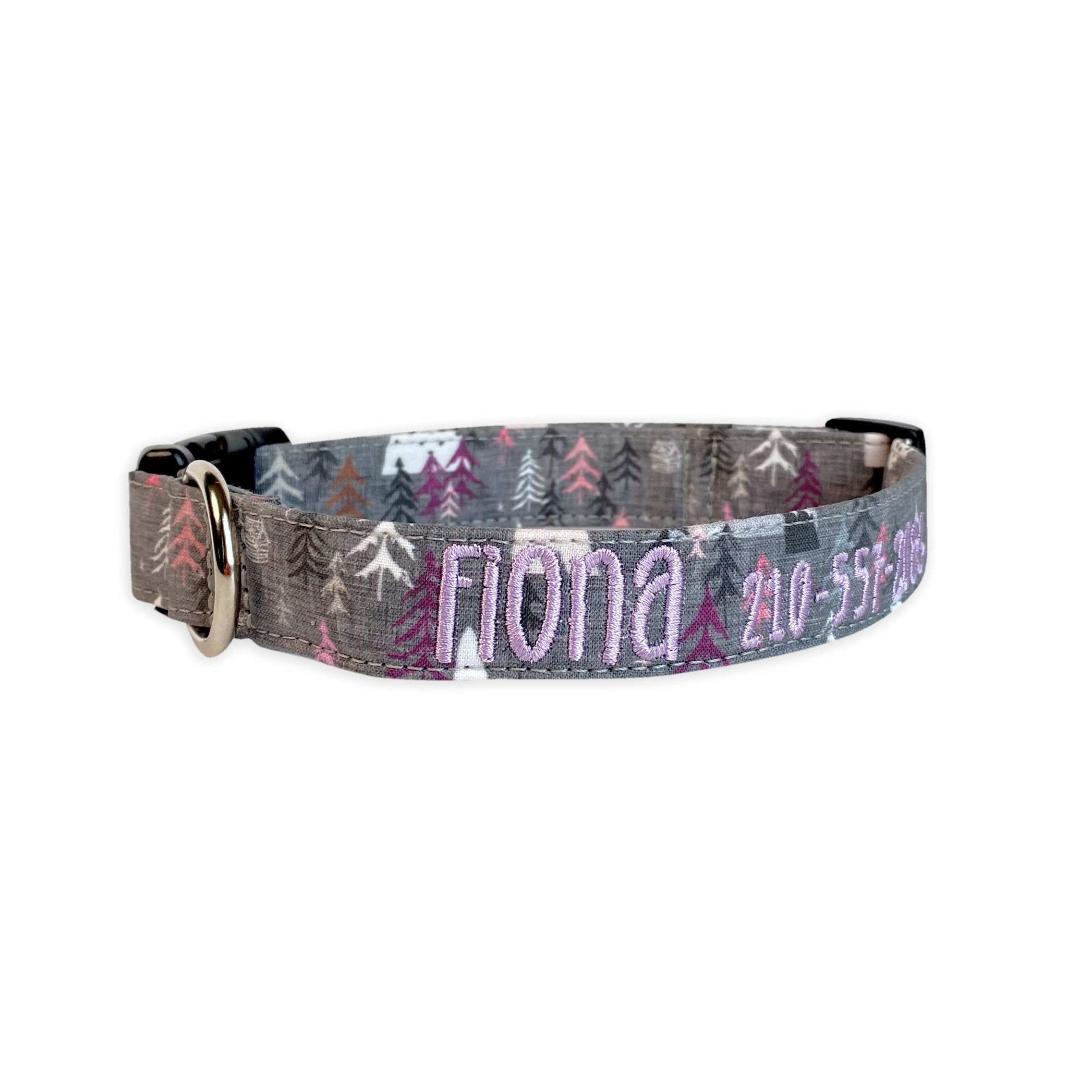 Mountain Hikes Dog Collar
Whether you are choosing a traditional dog collar, embroidered dog collar, or engraved dog collar, you'll find  an option for all of the above in our drop down menus for each item. Our collars are functional, stylish, and made to stand out and express the personality of your pup. 
Looks great
Love having my number embroidered on my pup's collar. Only adds to the cuteness.
Love love love!
I came across Duke and Fox looking for personalized collars for my dogs. I LOVE that my phone number is embroidered right on the collar. My dogs are really good at losing tags, but have yet to lose a collar, so I feel very secure with them having these collars on. Not only are they super well-made, they are ADORABLE! The worst part was trying to decide which adorable collar I wanted for each of my dogs! Thank you thank you! Customer for life! My beautiful golden Remi Lou looks stunning with her hot pink embroidered collar!