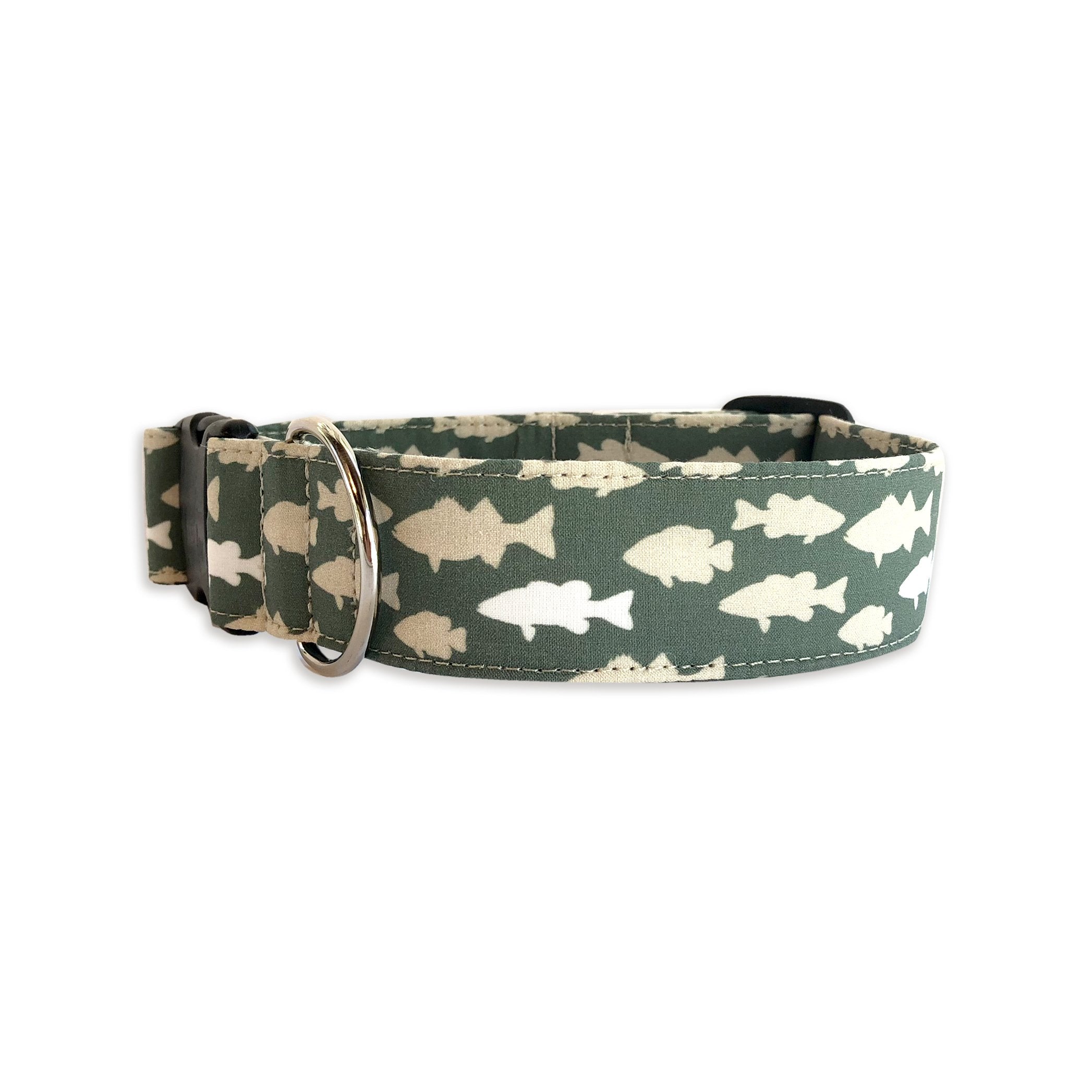 Gone Fishin Collar
Whether you are choosing a traditional dog collar, embroidered dog collar, or engraved dog collar, you'll find  an option for all of the above in our drop down menus for each item. Our collars are functional, stylish, and made to stand out and express the personality of your pup. 
Embroidery Placement
The fabric is beautiful and and the embroidery is very well done however, with the placement of the embroidery once tightened to my dogs correct size, the telephone number gets hidden in the plastic loop. So, if someone was to find my dog lost they would have to remove his collar and loosen it to see the full number. Only reason this is upsetting is because there was at least 5 inches of space the embroidery could have gone the other direction to prevent this. Otherwise, a very well made/quality collar.
Cutest Collars Ever!!
I have purchased collars for my rottweiler Zeus twice from Duke & Fox. They are adorable and very durable. The first one lasted for several years and was still going strong. The only reason I replaced it was to get a new design because they are all so cute. I purchased 2 this time so Zeus would have a change of clothes as I call them.