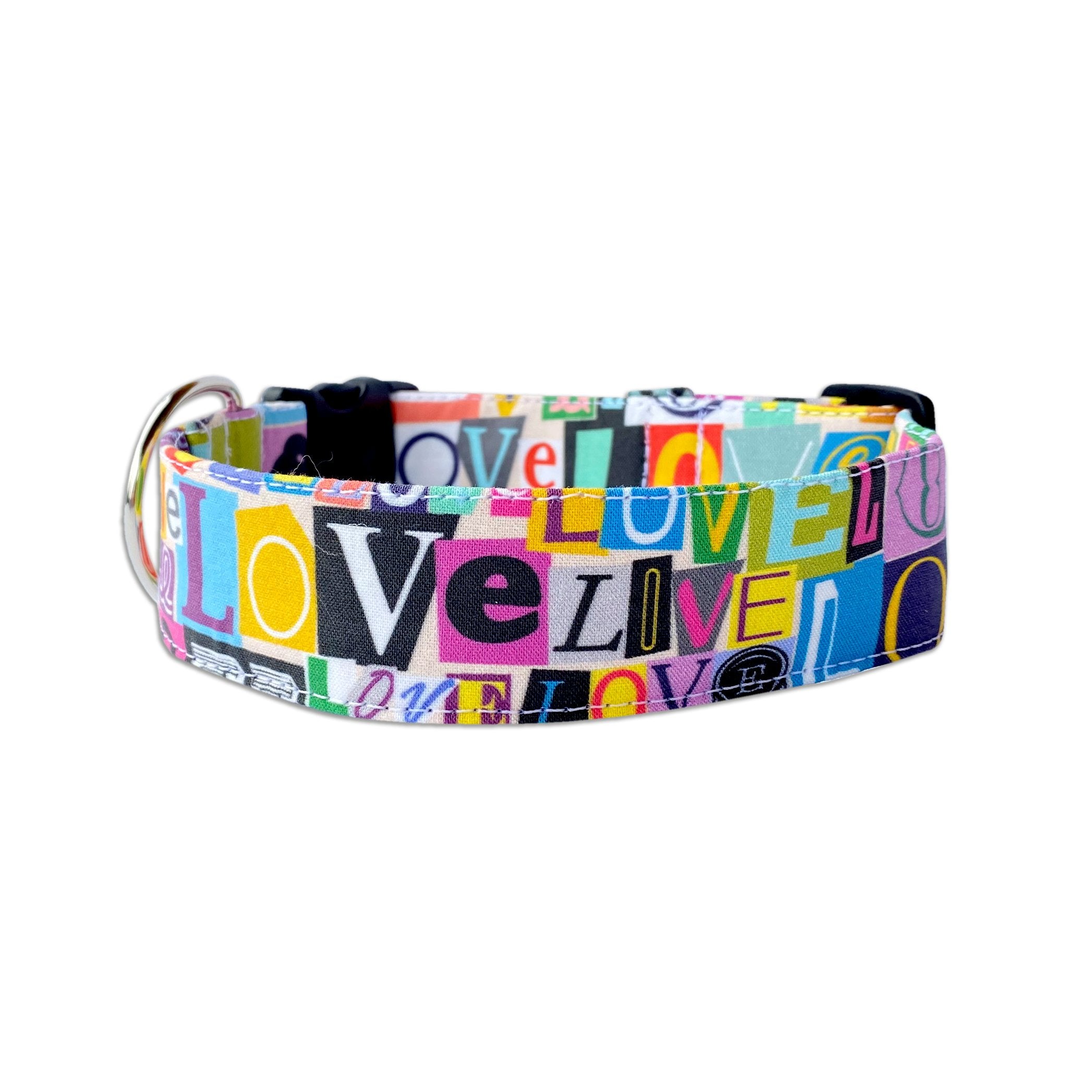 Crazy Love Dog Collar
Whether you are choosing a traditional dog collar, embroidered dog collar, or engraved dog collar, you'll find  an option for all of the above in our drop down menus for each item. Our collars are functional, stylish, and made to stand out and express the personality of your pup. 
Crazy Love dog Collar
Perfect for our Aussie Boy that can never get enough LOVE!!! Nicely made- he can constantly be dressed up for any occasion with his bow tie!!!